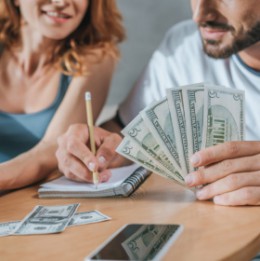 Posted On: April 1, 2022 by First Option Bank in: News, Tips & Tricks
National Financial Literacy Month is finally here! At First Option Bank, we're committed to offering you the resources you need to make healthy financial decisions — year-round.
This month, we want to celebrate our customers who have achieved important financial milestones, whether that's opening a new credit card or buying your first home. Congrats!
If you're feeling less comfortable with your financial journey, that's okay too. Our free,...
Read More