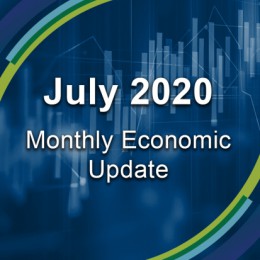 Posted On: July 2, 2020 by First Option Bank in: Financial Wellness, General, Investment Services, News, Trust Services
In this month's recap: stocks notched a solid gain, overcoming the rise of reported COVID-19 cases and plans of a slowdown in economic re-openings.
Monthly Economic Update
Presented by First Option Financial Services, July 2020
U.S. Markets
Stock prices climbed higher in June, as investors looked beyond an increase in COVID-19 cases as well as reports that several states planned to slow the pace of their economic re-opening.
The...
Read More