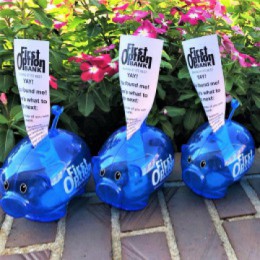 Posted On: April 21, 2022 by First Option Bank in: Banking, Branch Highlights, Community Commitment, General, News
Be on the lookout April 25 through April 29! Our First Option Bank piggy banks are on the move!
Each day, Monday through Friday, one of our pigs will be hanging out near a well-known landmark or organization in our communities. A clue to the location will be posted ONLY on our Facebook page (click here to "like" us). If you're lucky, you'll find a piggy and be able to claim the prize!
If you found a piggy, here's what to do next:
Take...
Read More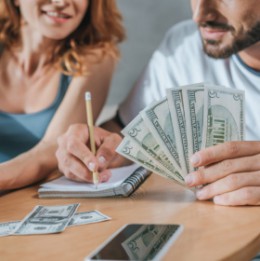 Posted On: April 1, 2022 by First Option Bank in: News, Tips & Tricks
National Financial Literacy Month is finally here! At First Option Bank, we're committed to offering you the resources you need to make healthy financial decisions — year-round.
This month, we want to celebrate our customers who have achieved important financial milestones, whether that's opening a new credit card or buying your first home. Congrats!
If you're feeling less comfortable with your financial journey, that's okay too. Our free,...
Read More