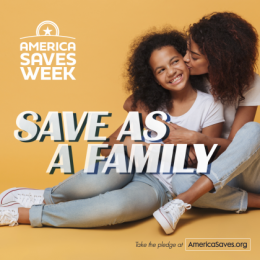 Posted On: February 26, 2021 by First Option Bank in: Financial Wellness, General, Tips & Tricks
It's America Saves week - and we're looking at a taboo topic: talking about money as a family.

Do you want to instill a positive mindset around saving in your kids? Start them young! The earlier you have a positive mindset around saving, the easier it is to save successfully as an adult.

Have older kids? Don't worry! It's never too late to start. Start with the small things they can do around the house that will contribute to saving as a family. Read More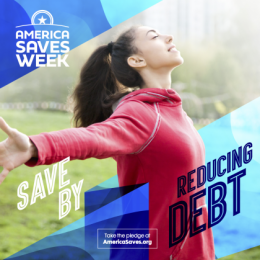 Posted On: February 25, 2021 by First Option Bank in: Financial Wellness, General, Tips & Tricks
It's America Saves Week and our friends at America Saves firmly believe that paying down debit is saving and so do we!

By reducing debt you're saving on interest, late fees, and maintaining/increasing your credit score.

Read More on how with planning and support almost anyone can reduce their debts and start to accumulate wealth through saving.
Read More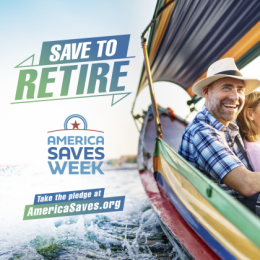 Posted On: February 24, 2021 by First Option Bank in: Financial Wellness, General, News, Tips & Tricks
During America Saves week we're looking at tips on how to save for retirement.
Even if you're contributing to your 401K, TSP or IRA - have you asked yourself all the right questions to ensure you're saving ENOUGH for retirement?
What type of lifestyle do I want to live when I retire? Is what I'm contributing toward my retirement enough to support how I want to live in retirement? What is my complete retirement plan? Should I be saving enough for myself...
Read More