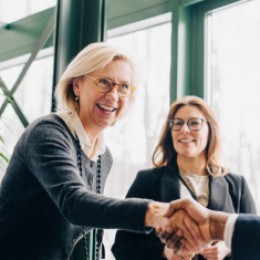 Posted On: November 3, 2021 by First Option Bank in: Financial Wellness
U.S. Census Bureau data shows that on average, men in the United States retire at age 65 and women at age 63. There is a discrepancy between that reality and the expectation that younger Americans, aged 18-29, predict they will retire earlier at 63 years old.
No matter your age or your expectations, the best time to start planning and saving for your retirement is right now.
There are different strategies and vehicles to help you jump into your golden years. Visit the...
Read More
Posted On: November 1, 2021 by First Option Bank in: Financial Wellness, Insurance Services, Investment Services, News
In this month's recap: Stock prices notched solid gains as a strong start to the corporate earnings season fired up investors.
Monthly Economic Update
Presented by First Option Financial Services, November 2021
U.S. Markets
A strong corporate earnings season renewed investor enthusiasm for stocks and propelled the market to healthy gains in October.
The Dow Jones Industrial Average advanced 5.84 percent while...
Read More