Manage Your Business's Accounts From Anywhere
First Option Bank understands managing your business doesn't stop when you leave the office. Whether you're on a business trip and need to check that a bill payment went through, or you're at home for the night and need to check an account balance, you can do it all with the online banking services we offer.
Business Online Banking
Once you're enrolled in business online banking, you'll be able to access your accounts from your laptop, desktop computer or via your smartphone's mobile web browser. When you log in, you'll be able to:
View your account balances
Transfer funds between accounts
Track your transaction history
Schedule a loan or bill payment
Set up account alerts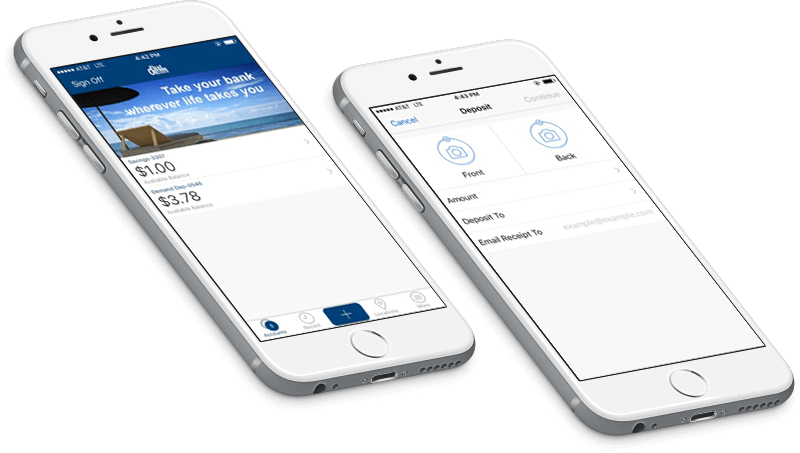 Business Online Bill Pay
Do you have a regular payment that you make to one of your vendors? Or, do you have a one-time invoice that needs to be paid? With Online Bill Pay, you can make your payment from your business online banking profile. Online Bill Pay is a free service, and allows you to:
Schedule one-time or recurring payments
Set up alerts for payment scheduling, modifications, processing and more
Pay as many bills as you need each month
View your payment history at any time
Online Bill Pay is available to any online banking customer. Click the button below to enroll in online banking.
Business E-Statements
Stay up to date on your account statements without needing to file and shred documents. Business E-Statements are electronic version of your statements that you can access within your online banking profile. Each month, you will receive an email when your newest statement is ready to view. All you have to do is log in to your business e-statement profile. Once logged in, you'll be able to access, download and print your last 18 months of statements. Once you have enrolled in Business E-Statements, you will no longer receive paper statements. To enroll in Business E-Statements, contact your Customer Service Representative.