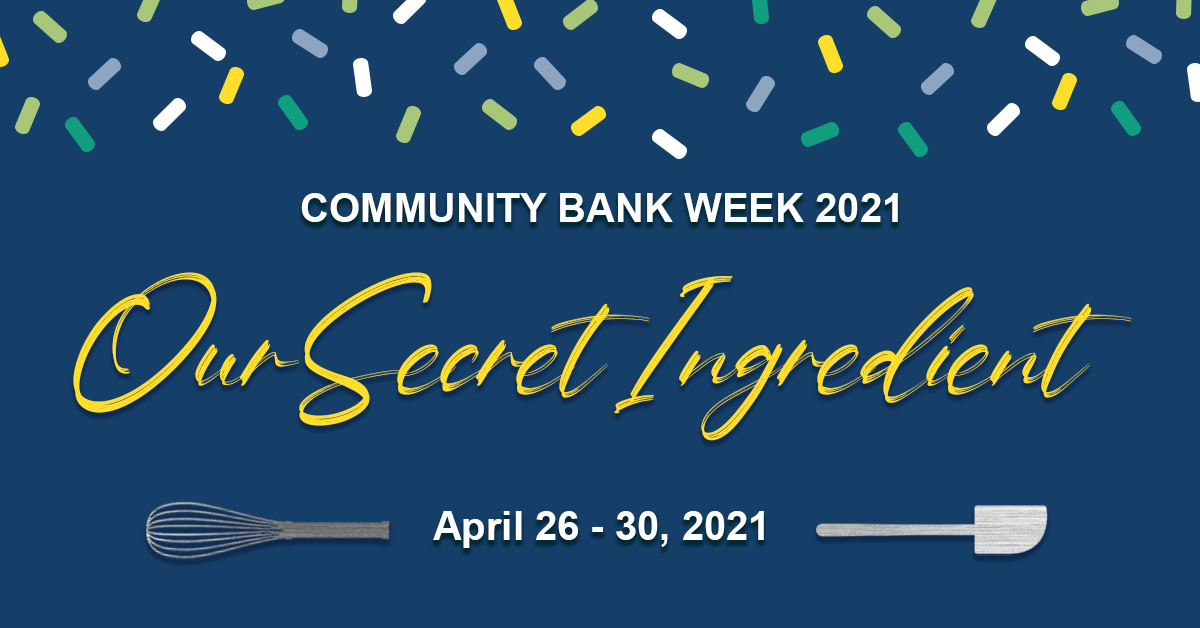 We believe the quintessential ingredient that makes community banking special is "relationships". As your community bank, we are celebrating what makes our community great April 26 - 30, 2021. Stop by and help us honor the people, farms, businesses and families that give us our local strength. Find out how our "ingredients" can feed into your plans and support you in every stage of life.
Customer Appreciation
Stop in our branches anytime during our Community Bank Week celebration, April 26-30, to pick up some free giveaways and register for some fabulous prize drawings!
Piggy Bank Scavenger Hunt
Be on the lookout, our First Option piggy banks are on the move! Each day this week, Monday through Friday, one of our pigs will be hanging out near a well-known landmark or organization in one or two of our communities. A clue to the location will be posted on our Facebook page (it's the only place you'll see it). If you're lucky, you'll find the piggy and be able to claim the prize! To keep things fair, only one piggy per person, per household, please.
Vote for Your Favorite Branch
Each branch is decorated in a different "Food" theme. Select your favorite decorated branch, and the employees at the branch with the most votes will win a pizza party! The poll is open Monday, April 26 at noon, and closes Sunday, May 2 at midnight.