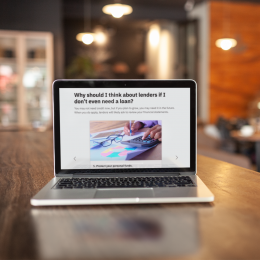 Posted On: November 5, 2020 by First Option Bank in: Financial Wellness, General, Tips & Tricks
No matter what stage your business is in, it's important to be able to identify potential sources of financing should you need it. Become an informed borrower and understand the different types of business credit available and how to use them. This lesson will help you understand: What to consider when exploring different types of business credit Options for short- and long-term financing 5 strategies to achieve a higher credit score CLICK HERE To Learn More


Read More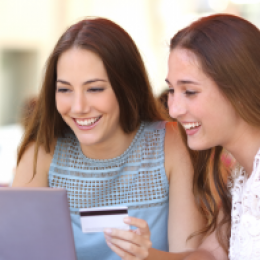 Posted On: October 15, 2020 by First Option Bank in: Financial Wellness, General, Tips & Tricks
Get Smart About Credit Day is today - is your score where you want it to be? The first step to building healthier credit habits is a good foundational understanding of what credit is and how it works. We have a few quick tips to get you started.
Our financial education center offers personalized education to help you learn more about:

● Ways to build or improve your credit score
● How your credit can affect your financial life
● How to monitor...
Read More