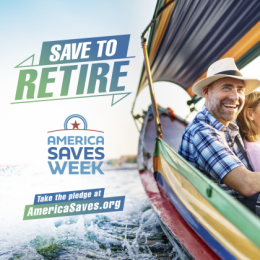 Posted On: February 24, 2021 by First Option Bank in: Financial Wellness, General, News, Tips & Tricks
During America Saves week we're looking at tips on how to save for retirement.
Even if you're contributing to your 401K, TSP or IRA - have you asked yourself all the right questions to ensure you're saving ENOUGH for retirement?
What type of lifestyle do I want to live when I retire? Is what I'm contributing toward my retirement enough to support how I want to live in retirement? What is my complete retirement plan? Should I be saving enough for myself...
Read More